ISPM15 for Export Pallets, Crates and Wood Packaging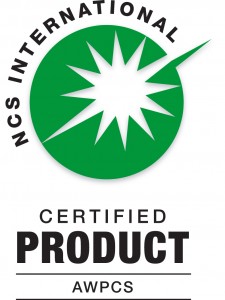 In accordance with international ISPM15* regulations (International Standards for Phytosanitary Measures Publication No.15), Pace Pallet Services only use softwood and hardwood materials for our products that are correctly treated and marked with the ISPM15 stamp.
This is our assurance that the timber has been through the correct processes – to ISPM15* standards – to prevent any potential of a spread of pests. With pallets often going from region to region and country to country the high risk of contamination led the United Nations to develop the ISPM15 legislation.
When we receive pallets manufactured by another (overseas) company the first thing we look for is the ISPM15 label and, if there isn't one, we confiscate the timber.
    *ISPM 15 is the International Standards for Phytosanitary Measures Publication No. 15 (2009): Regulation of Wood Packaging Material in International Trade'. It was developed to address the global spread of timber pests by regulating the movement of timber packaging in international trade. ISPM 15 applies to coniferous (softwood) and non-coniferous (hardwood) packaging materials. It does not apply to wood packaging made wholly of wood-based products such as plywood and veneer, reconstituted wood products (particle board, chipboard, hardboard (masonite) oriented strand board, high density fibre board, and medium density fibre board) or products created using glue, heat and pressure or a combination of these. ISPM 15 requires all solid timber packaging must be made of debarked wood. Bark has the potential to contain numerous pathogens of quarantine concern. It also acts as a shelter site for insect pests and encourages post-treatment infestation by both insect and pathogen pests. Australia is a member (signatory) to this treaty. For a complete
pallet design
–
pallet manufacture
and
pallet management
solution contact us today on 02 9604 2700.