STOP PRESS: PEOPLES CHOICE AWARD: VOTE FOR US!

Palette of Urban Green, the sculpture made of wooden pallets supplied by
Pace Pallet Services at the recent Vivid Sydney Festival, has been nominated
for the Peoples' Choice Award of the 13th Australian Timber Design Awards.
This means YOU can vote for "our sculpture" to win the national award. To vote go to http://www.timberawards.com.au/peoples-choice-award-2012
In the words of the Australian Timber Design Awards organisers the sculpture "epitomised our communities' vision for a sustainable Australia led by timber design" and it "transformed familiar wooden palleets – a product often discarded after use – into a simple yet elegant and unexpected design."
"The new pallets were innovatively designed to allow for complete reuse…" and "…the plantation pine was locally sourced from Oberon NSW and attained both the Australian Forestry Scheme's Forestry Management and Chain of Custody certifications."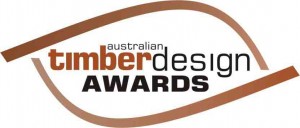 Apparently the Vivid Festival described "our sculpture" as a highlight of the festival which was viewed by more than 600,000 local and international visitors.