Same, but new and trendy
Pace Pallet Services has noticed a growing interest in the self designed work benches and pallets used for the decorating of shops and restaurants.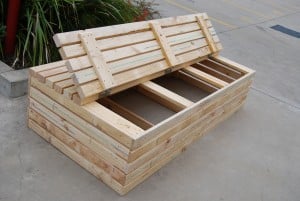 We always have been flexible and welcoming towards customers needing help with some "different" use of pallets and timber packaging.
Recently interest has become even bigger and people like the rough and industrial look for their home or business.
Pace focuses on the custom side of the pallet industry and has plenty of experience finding the "different" solution for any customer.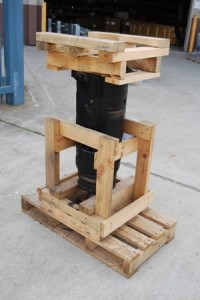 Have a look at our case studies, where we show our work focusing on custom pallets and crates design, event projects, creative requests and some very big timber packaging.
Michael Mourad and his team are wishing a
HAPPY AND PROSPEROUS NEW YEAR 2015!