Palette of Urban Green Opening Night of Vivid Sydney Festival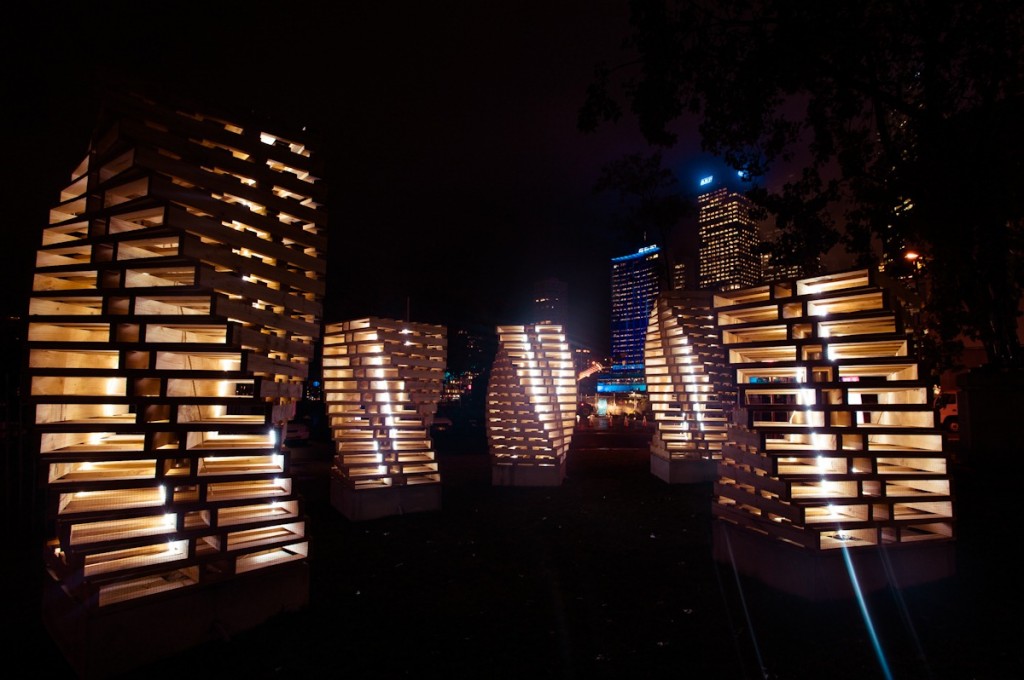 We attended an impressive presentation by William Chan at the HASSELL studio in Sydney last night. William provided a detailed account of how he was commissioned to construct the 'Palette of Urban Green' Sculptures, to planning, coordinating and finally the installation. He was grateful for the help he received from Pace Pallet Services. We were happy to help and enjoyed working with William and his team.
At 6:00pm the Vivid Sydney Festival 2012 officially opened and all the lights were turned on. It was an awe inspiring site and a must see for anyone.
We were excited to be involved in such a high profile event and seeing our pallets on display with Sydney city and the Opera house as a back drop was truly a rare privilege.