NEWSLETTER
SEPTEMBER – OCTOBER 2012  / ISSUE #3


MAN'S BEST FRIEND.

Always reliable, always available, always ready to help you out, and with you wherever you go. We're talking about the VELCRO® Brand LOGISTRAP® or Pallet Tidy Strap which is now available from Pace Pallet Services.
The wrap around self-gripping strap is a practical and easy to use solution for preventing stacked cartons and boxes from falling off a pallet. It only takes seconds to wrap the VELCRO® Brand LOGISTRAPS® around the top stack and the patented hook tape grips securely for a firm hold. The metal buckle helps to hold the tension and keep the tape in place.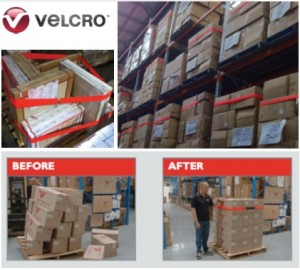 Being a soft material the VELCRO® Brand tape doesn't cut into cardboard boxes or crush corners.
By wrapping a VELCRO® Brand LOGISTRAP® around the top row of boxes the whole stack regardless of height is prevented from collapsing. From a safety and awareness point of view the bright orange straps can be seen from a distance. Warehouse personnel can easily see which pallets are strapped or not.
There is an environmental and sustainability advantage to using VELCRO® Brand LOGISTRAP® because they reduce the need for plastic straps and they can be used over and over again.
VELCRO® Brand LOGISTRAP® or Pallet Tidy Strap are available from Pace Pallet Services in bags of 5 straps measuring 50mm wide x 5 m in length. A carton contains 50 straps (10 bags).
See our Media Announcement: VELCRO® Brand LOGISTRAPS® or Pallet Tidy Strap

THERE WHEN YOU NEED THEM
Having the right number of pallets available each week to cope with the fluctuations in orders and deliveries is a full-time job.
Pallet Pace Services takes the stress away with Pace Pallet Management (PPM) – a service we began in 1998. PPM is tailored to the individual requirements of each site.
Pace Pallet Management combines storage, weekly inventory checks, collection of used pallets, sorting of pallet types, making repairs and in some cases building new ones, and returning pallets to our customer's site.
The service is based on many years of experience in the logistics and operations industry – working with some of the biggest names in the country, our exclusive Pace Pallet Control (PPC) system, a fleet of trucks covering the Sydney metropolitan area and dedicated coordinators carrying out weekly on-site inventory control.
Pace Pallet Control receives delivery data from our customers which allows us to understand the pallet requirements of each customer and to track pallet movements, organise collection and guarantee the right quantities and types of pallets at all times. We believe it is the most advanced pallet management-collection system in Sydney.
For added convenience we set up a pallet hotline to advise us of pallets awaiting collection and on behalf of our customers we contact their customers to organise pick ups.
Over the years we have proven that our efficient service and systematic approach return attractive cost savings to our customers.

TIMBER – ECO FRIENDLY & SUSTAINABLE.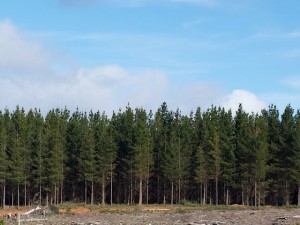 Pace Pallet Services sources much of its timber stocks for making pallets, crates, skids and other packaging-transport products from Boral Timber which is one of the largest suppliers of certified hardwood and softwood in Australia and has been in operation for more than a century.
Boral Timber sources its timber from sustainably managed forests and it adheres to strict government guidelines which include careful selection of the trees, avoiding environmentally sensitive areas, and rehabilitation of harvested sites.
All of Boral Timber's stocks are Australian Forestry Scheme (AFS) Chain of Custody certified. This provides peace of mind that they are sourced from sustainably managed and legal forestry. The AFS certification is linked to the largest forest management certification scheme in the world – the by the Programme for the Endorsement of Forest Certification Scheme or PEFC. PEFC is the only scheme with an Australian Standard (AS 4708-2007).
An eco-focused company, Boral Timber is a champion of sustainability and makes sure all of the tree is well utilised. For example, the main part of the log is cut to size and sent to us to make pallets, etc. The sawdust is used in their boilers to provide heat for their plant, residues are sent to paper manufacturers to produce fine paper and the remaining fibre is used by cogeneration facilities in NSW to produce electricity. The National Timber Product Stewardship Group states that the energy produced from the combustion of renewable timber is considered to emit over 50 times less greenhouse emissions than combustion of black coal and over 30 times less than natural gas, when used in industrial facilities.

PALLET OF URBAN GREEN IS BACK!
An urban sculpture constructed of 100 timber pallets supplied by Pace Pallet Services – last seen at the Vivid Sydney Festival 2012 – has again appeared at Sydney University's Verge Festival.
Pallete Of Urban Green, designed by acclaimed young designer William Chan, is located in front of the Sydney Law School for the 10 day festival of the arts and comedy. The Sydney University Dramatic Society performed A Tree Ascending alongside the sculpture which is very apt considering that William designed it to represent trees rising from the ground to form structures quite similar to high rise buildings.
Pace Pallet Services built the pallets from timber sourced from Australian pine plantations which comply to regeneration and sustainability. The "public art and energy efficient light installation" project will remain at the university until mid-October.
Pace Pallet Services Managing Director Michael Mourad is glad to see the sculpture bring delight to more people. It was constantly surrounded by eager photographers when it was on display at The Rocks earlier this year.