EXPORT-COMPLIANT & ENVIRONMENTALLY SUSTAINABLE.
"We need a custom designed crate so that we can safely and cost effectively ship our 60 kilogram gas cylinders overseas.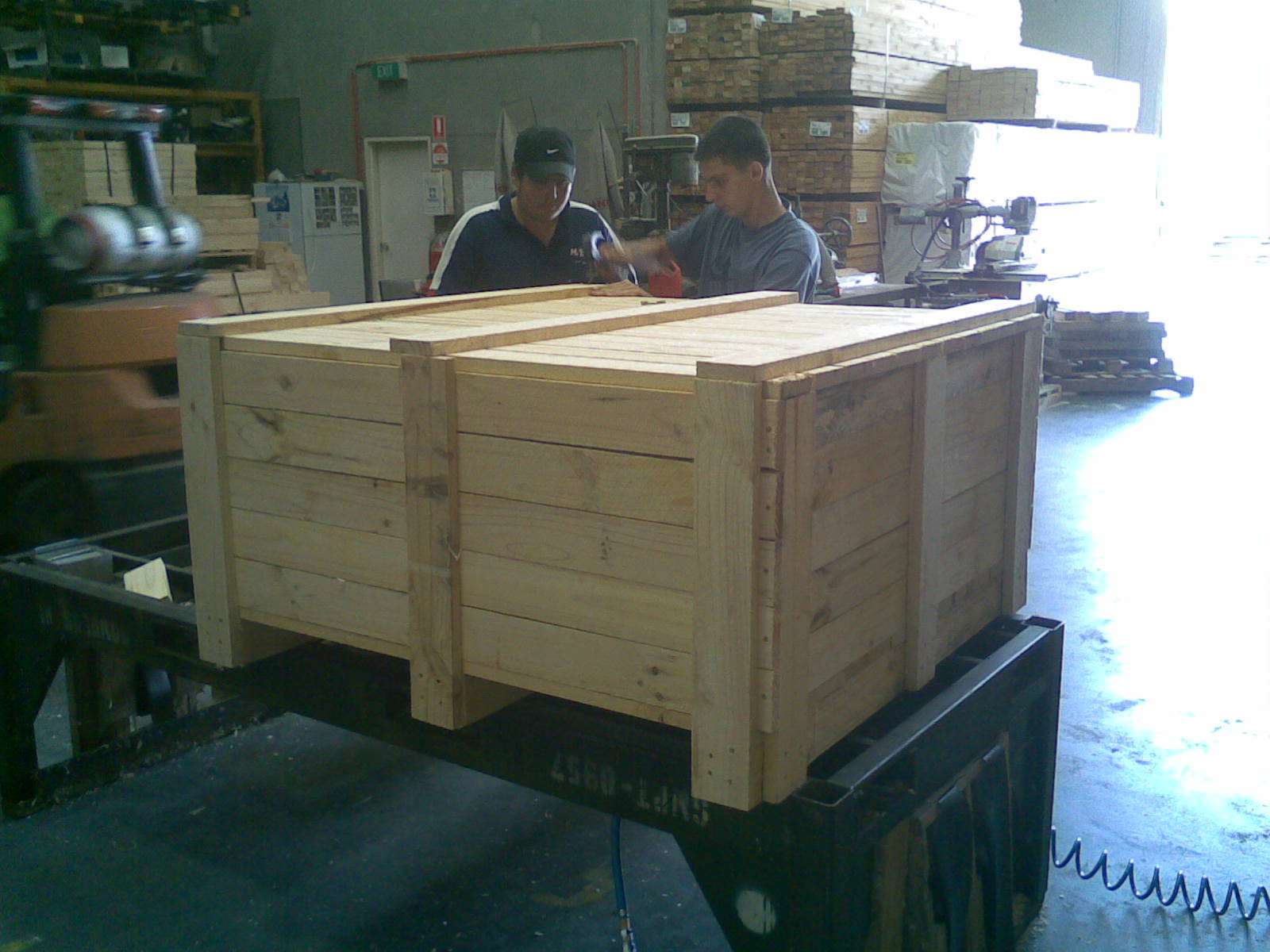 We can't lift the cylinders out when they are delivered so we will need a simple and quick method of removing them from the crate", is how Michael Mourad the founder of Pace Pallet Services explains the instructions he received from the worldwide supplier of gas for a wide range of applications from welding to refrigeration to lasers.
Having already created and made many crates for international use the team at Pace Pallet Services knew that the timber and design would have to comply to very specific international standards.
"We used export timbers to assemble the crate and it was designed to comply with ISPM-15 export regulations. We solved the entry/exit situation by making the crates with a removable lid and side access.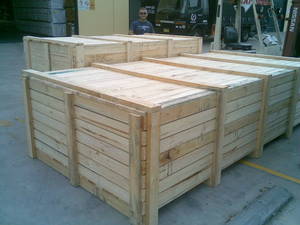 The lid and one side were secured with bugle screws rather than nails so all that the customer had to do was unscrew them and then remove the cylinder", says Michael. He says this feature also added to the longevity of the crates and made them environmentally sustainable,
"Rather than breaking the crate apart to remove the cylinder the customer could take off the top and side intact, and the crate could be re-used to transport other cylinders. This process could be repeated over and over again meaning the crate had a long life." adds Michael.
"Overall we went for an open slatted design because the cylinders are stainless steel and weather resistant – they weren't affected by the elements.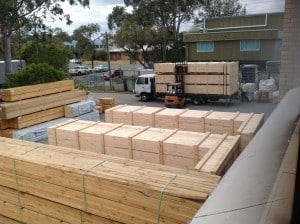 With some clever thinking, combined with our extensive knowledge of custom design crates and overseas shipping, we were able to present our customer with a product which ticked all of their boxes."
Thank you for your interest, your Pace Pallet Services – Team.