Cumberland Business Chamber's Manufacturer's Forum at Pace Pallet Services (March 2014)
Local Manufacturers gathered together at Pace Pallet Services on Monday, the 3rd of March 2014 to discuss challenges, concerns, problems and collective goals of the Manufacturing industry.
The purpose was to create a level of dialogue to form a white paper to help to lobby the Council, State & Federal Governments to better support Australian Manufacturing and contribute to the welfare of the Sydney Business Community.
Below you can find a link to watch the findings and wrap up of our Pace Event. It will give you a good overview on what was spoken about.
In the next few months we are going to have a recap of the Manufacturer's Forum.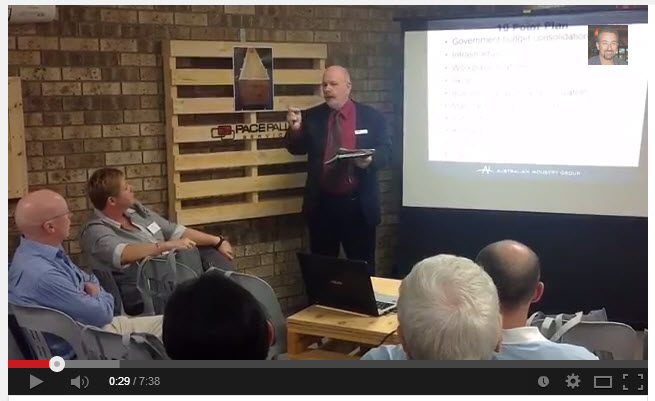 Thank you for your support and participation at our event last month and we are looking forward to many more in the future.
What a good opportunity to discuss issues and goals and be a community.
Faithfully, your Pace Pallet Services Team.